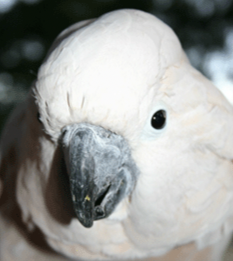 About Us

We are an Oregon bird breeder located in the beautiful countryside near Roseburg. We have been in the bird business for over fifteen years and are know for our hand fed chicks being "Potty Trained".
All chicks from Feathered Friends & Co are handfed by us and raised in a loving and social environment.
Chicks are sent to their new homes fully weaned, tested for PFBD, Chlamydia and Polyomavrius vaccines.
Check out gallery and see our chicks that are available, our breeding stock, and families with their new babies, and chicks at play.